Window treatments can wake up your design scheme. Here are a few ideas:
Love Your Length – Let your sheer curtains drape the floor.
The Painter in You – Use blank shades as a backdrop for a painting.
Pattern Pizzazz… Continue reading
A window box planter can add immeasurable beauty to the exterior of your Los Angeles-area home. Even the simplest of homes can be enhanced by the cascade of colors that come from beautiful flowers resting on their window sills. Many… Continue reading →
When it comes to your home, half of how great it looks (or doesn't look!) comes from the lighting involved. During the day, the light coming into your home can have a major effect on how a room is seen… Continue reading →
We would like to invite you to a special Milgard Replacement Window Installation Clinic coming up on Saturday, August 10, 2013. Learning how to install Milgard's newest in vinyl, aluminum and fiberglass windows will not only save you money on… Continue reading →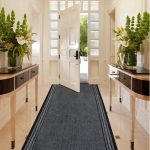 The summer is the perfect time for home improvement projects and doors and windows are a great way to renovate a home without having to spend a substantial amount of money. Agoura Sash & Door offers a comprehensive selection of… Continue reading →
Want to stay cool this summer while maintaining your "green" attitude? We can help. Here are 10 tips for keeping your house cool this summer.
Use ceiling fans to circulate hot air upward.
Heat rises, so use upstairs windows to… Continue reading
When you are planning to redesign your home, the window styles that you select can make a difference on the look and feel of the house. Wood
windows are always an appealing choice because it make the house look welcoming… Continue reading →
From the classic American colonial styles popular during the birth of this country to the opulent, rich flourishes of the French, 18th century style provides a wealth of inspiration ideas for your doors and windows.
If you are looking to… Continue reading →
Changing the window and door design of a home requires some knowledge and understanding about the styles that work best with the house. The types of windows that are ideal for homes in Ventura County are not always the simplest… Continue reading →
We have an entire page dedicated to Milgard Windows & Doors that includes:
Milgard Inspiration Center: Here you can upload a photo of your home and see what it would look like with new windows and doors.
Reviews about… Continue reading